Sustainable Packaging
It protects the products we love and provides information about how to use them safely and responsibly – but packaging needs to become part of a circular economy.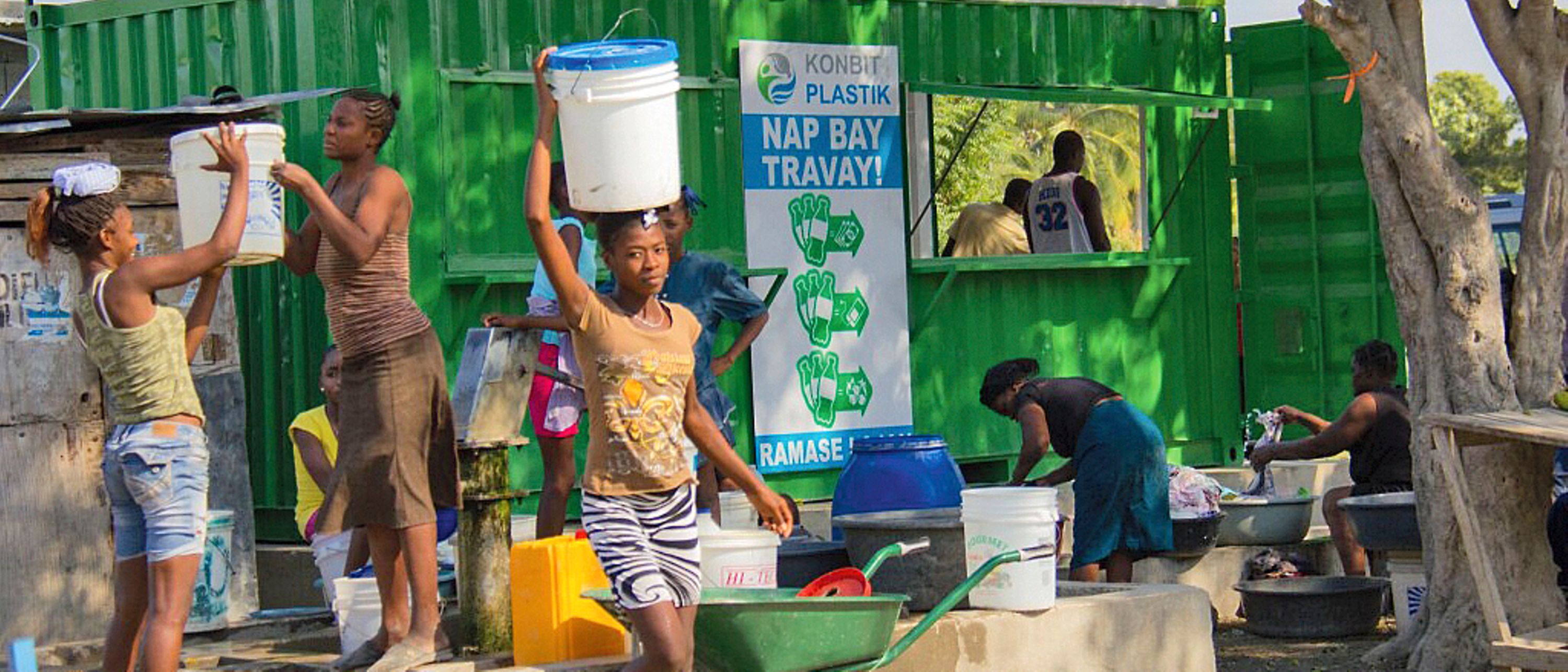 Packaging plays a key role in our modern way of life. Without it, most products would expire or get damaged before arriving in a store. However, it's frequently pointed out as one of the main villains in our planet's battle for environmental sustainability because it turns into waste after its use. That's why companies from across industries are searching for ways to close the loop and minimize the negative environmental impact of packaging while still benefitting from its positive properties.
This search relies on people with a range of skills – but packaging designers are the key players when it comes to tackling the challenges of sustainable packaging. From making packaging easier to recycle after use through to integrating more recycled material in new packaging: These experts create packaging that protects the products we love while also offering a better contribution to the planet.
Towards a circular economy: Using material over and over again
The biggest problem with packaging is that it usually becomes waste as soon as a consumer finishes using a product. That's why experts in smart packaging also focus on creating designs that are optimized for recycling. By making their existing packaging easier to recycle – and also using more and more recycled material in new packaging – companies can help keep materials in the value chain for longer.
This idea is at the heart of the circular economy model: A way of thinking that seeks to gather materials after they have been used and process them so they can be reused or recycled over and over again. This eliminates waste and reduces the environmental impact of packaging – as long as strong recycling and waste management systems are in place.
Our packaging strategy: Strong focus, ambitious targets
At Henkel, we recognize our responsibility related to packaging. We're committed to promoting sustainability and bring this commitment to life through a set of ambitious targets. Our strategy is built around the circular economy concept and focuses on including materials from sustainable sources and using a smart design to close the loop – for the benefit of people and the planet.
Overview of our Packaging Targets for 2025
100% of Henkel's packaging will be recyclable or reusable. or compostable.
We aim to reduce the amount of virgin plastics from fossil sources in our consumer products by 50 percent. We will achieve this by increasing the proportion of recycled plastic to more than 30 percent, by reducing the plastic volume, and by increasingly using biobased plastics.
We want to help prevent waste from being disposed of in the environment. In order to achieve this, we are supporting waste collection and recycling initiatives. We invest in innovative solutions and technologies to promote closed-loop recycling, and we aim to enable contact with more than 2 billion consumers per year by providing targeted information about recycling.
Alongside this, we aim for 100 percent of the paper and cardboard we use to be made of recycled material or, where virgin fiber is required, to come from fresh fiber originating from sustainable forestry.
New packaging targets for 2025 
Partnerships along the value chain: Stronger together
Our efforts to achieve these targets are brought to life through strong collaboration with partners from across industries to drive innovation in packaging development. 
In 2017, Henkel became the first global fast-moving consumer goods company to team up with the Plastic Bank. This social enterprise aims to reduce ocean plastic and provide opportunities for people in poverty by giving them a chance to earn money or services by removing plastic waste from the environment.
Following the achievements of the partnership, Henkel has extended partnership by another 5 years. As part of this extension, Henkel will continue to support ongoing projects in Haiti, the Philippines and Indonesia, while contributing to the development of infrastructure for more than 400 Plastic Bank collection points in Egypt. In 2020 alone, Henkel will help integrate more than 600 tons of the recycled material – called Social Plastic® – in its product packaging. 
What's to come: Becoming more sustainable
Packaging is constantly changing, driven by innovative new designs and changing consumer expectations. This constant transformation opens up exciting opportunities to minimize the negative environmental impact of packaging. At Henkel, our experts are committed to exploring the possibilities to make packaging more sustainable – protecting the products we love while also offering a better contribution to the planet.