Why Henkel?
At Henkel, we play as a team, and we play to win. It's that extra bit of motivation, ambition and passion that every one of our employees across the world has in common. You see it in every business unit, in every job and at every level in the company.
Henkel's success is built upon people who are open to new experiences – people with an entrepreneurial spirit who search the world for new ideas for our innovative brands and leading technologies.
Henkel employees are globally united by one idea: we are one team. That's the "Henkel spirit."
Interested in learning more? Follow us on LinkedIn and Instagram or click here to apply to one of our openings today.
Where can I find current job opportunities?
Click here to view and apply to all the exciting opportunities to join the Henkel team around the world. 
How can I be notified about future positions with Henkel?
In our recruitment platform, fill out the job profile on the job portal and activate the "job agent." Depending on your profile, you'll be notified of future job opportunities via email. 
How do I apply for a position at Henkel?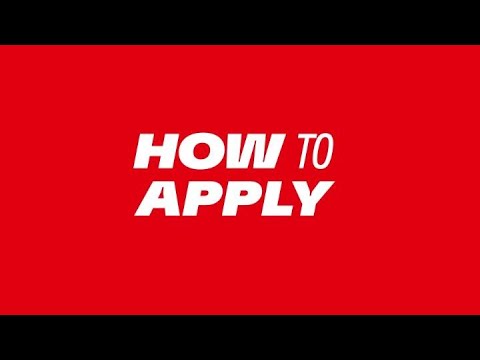 If you find an open position on our careers website that matches your skillset and interests, please apply online via our job portal.
Which documents should I attach to my application?
Our online application system gives you the opportunity to create your own unique profile to show off your experience and match you with our vacancies. The most important document to include is your resume, and you can also upload any certificates, diplomas or transcripts. Please send us all necessary documents as a digital file in PDF format. 
I am interested in several jobs. Can I apply for multiple positions at the same time?
Yes – simply fill out your profile in our online application system. Once your online profile is complete, you can apply for multiple positions.
I found a position that is interesting to me, but there is no information as to whom I should contact? What should I do?
Our recruiting team will review your application once it is submitted. That's why there is no direct contact person listed. If you are writing a cover letter and would like to address someone, please use a general salutation such as "To whom it may concern" or "Dear Sir or Madam."
The job offer is written in English. Should I write my application in English as well?
Yes, please. As Henkel is an international company, you will be working with colleagues from all over the world, and English is our official company language. Generally, our recommendation is to please write the application in the same language as the job ad. 
The job posting that's still open on your site has an old posting date. Is it still an open position?
Yes. All job postings on our online application system are still vacant and are only removed once filled. 
If I have questions regarding my application, who do I contact? 
Our recruiting team will help you with all requests regarding your application. Contact the team here.
How long does Henkel's recruitment process take?
The length of the process can vary depending on the job profile.  As your application moves through our recruitment process, you should receive communications via email or phone.  If you have questions about the status of your application, contact our recruiting team by using the contact form.
Do I get feedback during the application process about the state of my application?
Each position that we have open with Henkel is unique, and finding the right candidate is important for both the hired candidate as well as for Henkel. We want to make sure that both the candidate and the company are a good fit for each other. We will provide feedback to the candidates throughout the entire process.
Can I do an internship with Henkel at any time? When do I need to apply?
In North America, we offer various internships throughout the academic year for current undergraduate and graduate students. While many of our internships run over the summer months, we do offer a variety of spring and fall opportunities for students to join our team on a part- or full-time basis depending on the role. Recruitment for the following year's internships begins in the fall. Visit our job portal to view our current opportunities. 
In which business areas does Henkel offer internships?
We have a variety of internships each year available in most of our functions, including but not limited to the following areas:
Chemical, Packaging and Mechanical Engineering
Marketing, Sales, eCommerce, and Business Analytics
Purchasing, Logistics, and Supply Chain Management 
Finance and Accounting
Human Resources
Corporate Communications
Product Development and Research & Development
To finding a list of our current internship openings, please check out the Jobs & Application page. We aim to fill our internships two to 4 months prior to the targeted start date, so we encourage to apply in advance if you are interested.
What kind of job opportunities does Henkel have?
At Henkel, we have a diverse range of career possibilities. Check out our current offers on our website. 
Does Henkel offer trainee or rotational programs for recent graduates?
Yes, Henkel offers early talent rotational programs within our various business units and functions areas. These positions are designed to develop and deploy top talent into our full-time workforce upon completion. You can view our rotational programs here.
What training and development opportunities are available to Henkel employees?
Henkel offers a range of opportunities for hands-on and virtual training, both locally and globally, to help you prepare now for the challenges of tomorrow. Henkel employees have access to over 9,000 online learning courses to continuously develop and broaden their skillsets based on their individual career interests and goals. 
Can employees move between business areas and/or to a different country?
Yes, in fact, it is our expectation that Henkel employees will want to grow and explore different career paths during their time with us. This helps to support the company on a broad, global level. 
Our "Triple Two" philosophy promotes this expectation, by allowing you to work in at least two different roles, in two different business areas and in two different countries. The reason behind this philosophy is that we believe working in different roles, business units and functions is good for your personal development and improves your understanding of Henkel as a global company.
Learn more about your future at Henkel
Let's dare to make an impact together.
A career with us means growing in a vibrant and diverse culture of trust and belonging and bringing your ideas to life.
Do you dare to make an impact? Let's talk.