Story
Henkel #trashfighters clean up in the community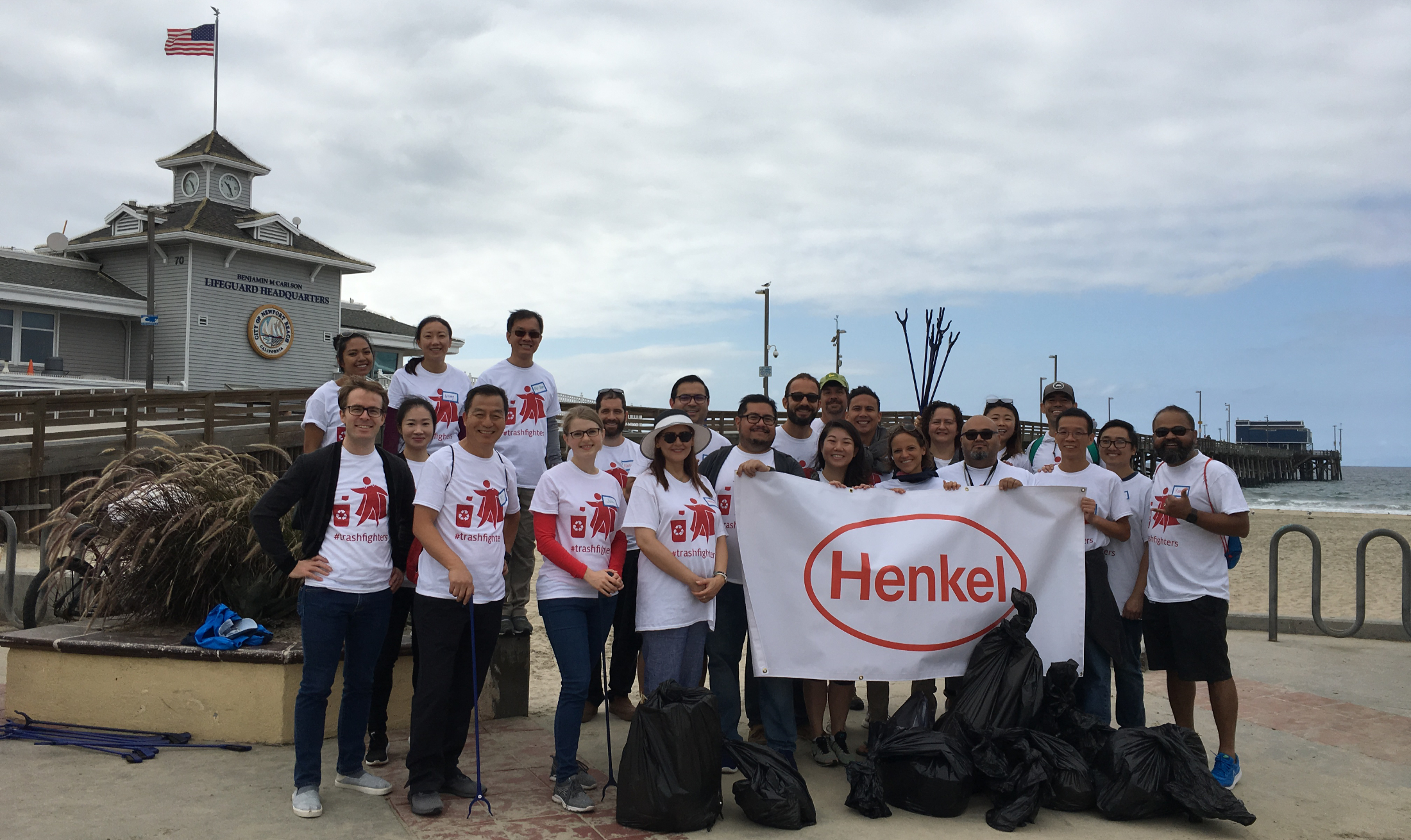 Employees in Irvine, CA collected trash and inspired beachgoers to join in the effort along a one-mile stretch at Newport Beach.
More than 400 employees from across North America went into the community as #trashfighters to clean up parks, beaches, and neighborhoods.
#trashfighters is a global employee initiative, that is part of Henkel's commitment to foster a functioning circular economy and raise awareness of the fight against plastic waste. Around 1300 employees around the world have participated.
In North America, employees organized 16 clean-up events from coast to coast to remove hundreds of pounds of waste and debris from local communities. For example…in Bay Point, CA, 45 employees formed teams to compete in collecting the most trash in one-hour. They picked up a total of 815 pounds! And in Stamford, CT more than 50 employees picked up trash and removed invasive weeds at Mill River Park – a thriving ecosystem in the heart of the city.
See more #trashfighters in action:
#trashfighters is part of Henkel's commitment to sustainability and to the communities where Henkel operates. With sustainability being an integral part of its activities and embedded in its company culture, the company has set specific targets to promote a circular economy for plastic that minimize and manage plastic waste. For example, by 2025, Henkel has set a goal that 100% of its Laundry & Home Care and Beauty Care packaging will be recyclable, reusable or compostable. For more details on Henkel's sustainability efforts please visit our Sustainability pages.