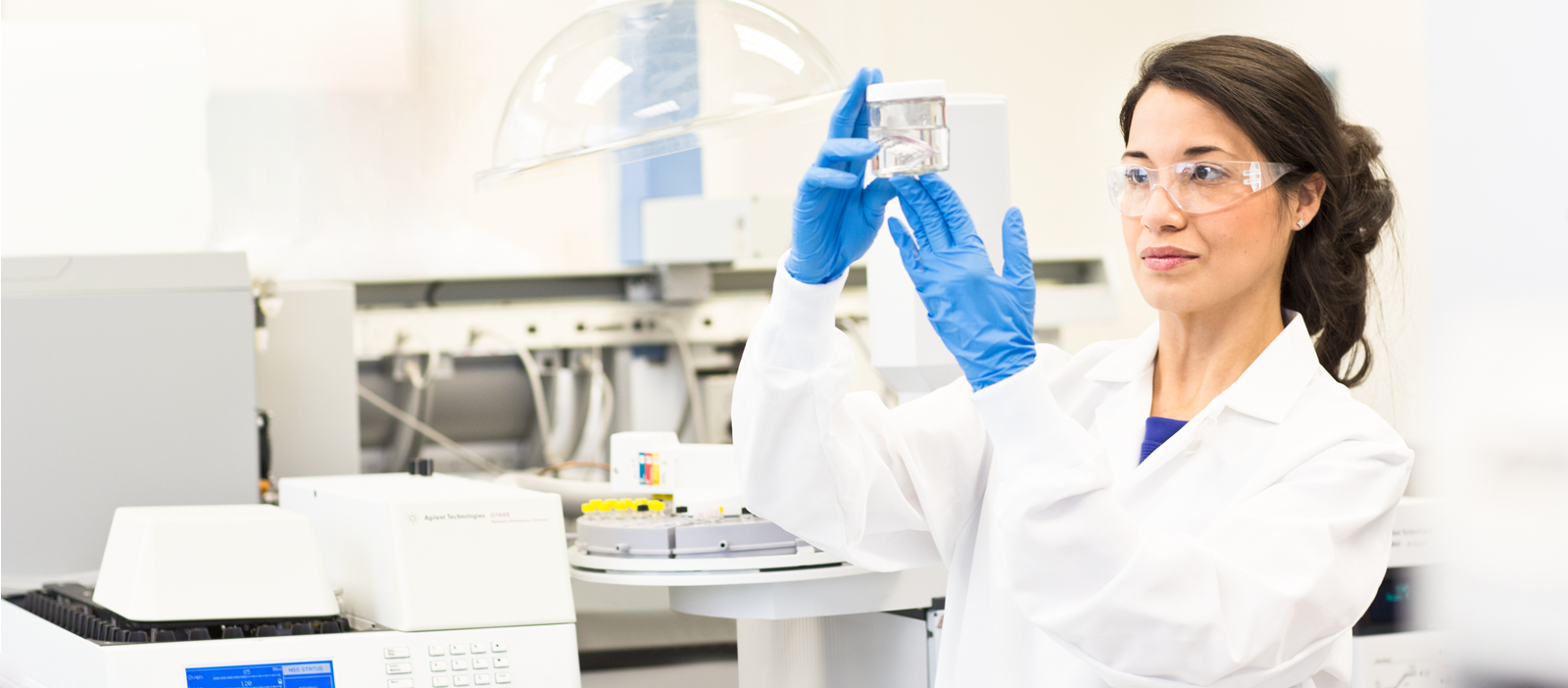 We strive to provide an environment that enables our diverse teams to apply their skills, insight, and curiosity to develop breakthrough, sustainable solutions that meet and exceed the expectations of our consumers and customers.
As we celebrate the outstanding achievements of women during Women's History Month, we are proud to turn the spotlight inside Henkel and share a sample of stories of our women scientists and the innovative solutions they bring to life.
From essential laundry cleaners that remove invisible stains to more powerful adhesives that cure in shorter timeframes, their leadership and innovative contributions are introducing new performance thresholds and strengthening our portfolio of winning solutions.
Alma Calderon, Senior Scientist Formulation, Laundry and Home Care, is a named inventor on several patents, but her favorite one is the first formula she developed in her career at Henkel. Alma had to tackle the problem of creating a liquid detergent formulated to remove invisible fabric stains (hidden odors) without allergenic chemicals and fragrances. The new formula had to work across all fabrics, natural, synthetic, and blends, as well as in all types of washing machines.
As part of her research methodology, Alma collaborated with R&D colleagues in Henkel's Beauty Care business and incorporated evaluation tools and methods used to evaluate human skin to study the effects of the formulas on fabrics. Through this collaboration, unique insights were provided that enabled Alma to develop a hypoallergenic product for consumers that will remove odor without added fragrance.
Susan Levandoski, Senior Development Scientist, Adhesive Technologies, is the scientist behind a first-generation patent for the adhesive utilized to bond the glass screen to a mobile phone. Susan needed to create an adhesive that aligned with the customer requirements: durable, impact resistant, halogen-free, and good for the environment.
The resulting patented formulation not only allowed the phone to be easily recyclable but proved to be fast curing even with the application of an extremely thin film. Following this development, a second-generation adhesive was requested. Susan's work with this project earned her the Fritz Henkel Award for Innovation in the Adhesive Technologies business sector – an award given by Henkel to recognize outstanding innovative achievements.
Mary Palliardi, Senior Chemist, Product Development, Adhesive Technologies, developed a solution for a polymer bound dye for adhesives that became her first solo patent for Henkel. Dyes are frequently added to adhesives to color or darken formulations to satisfy application requirements. These products, however, are often subject to undesirable settling of the incorporated dyes, or alterations in the physical properties of the formulation over time.
The patented formula for this dye eliminates settling and produces a final product that is resistant to photobleaching and shrinkage that can occur over time when a product is exposed to UV light and expands its use in UV light cured formulations.
Shuhua Jin, Scientific Principle, Product Development, Adhesive Technologies, has successfully earned several patents on various product development projects throughout her career. Shuhua has developed innovative hybrid resin technologies to solve the yellowing, hazing, and cracking problems when adhesives are used under harsh conditions in automobile display devices.
She appreciates that Henkel offers a good environment through the patent rewarding system to encourage innovation that keeps Henkel more competitive and in a leading position by providing customers with valuable solutions. Shuhua is especially excited to be working on a water filtration project as it could help to solve worldwide clean water shortage problem by increasing more water output and at a lower energy cost.
Meghan Russell, Director Product Development Laundry and Home Care, developed a patented formula that reinvents mildness for laundry detergents. This formula reaffirms Henkel's leadership in the sensitive skin segment by being gentler on the skin, and meeting consumer preference and dermatologist recommendations.
As a result of working on this project, Meghan created a Detergent Mildness Index (DMI) utilizing her experience in personal care into the laundry segment. This new approach to testing and guiding the formulation allows Henkel's line of all® free clear products to stand out and take the conversation beyond "free of" chemicals, fragrances, and other allergenic additives.